This post is primarily a test, though we should probably have an Undertale forum.

These are Ink Sans and Error Sans toys assembled and photographed by Blue Rainfall, a primarily digital artist in the U.K. The design isn't original; it's based on a YouTube tutorial.

Error Sans is a character that Moono liked. He (the character) is available as a MT skin. I haven't checked yet to see if there's a MT skin for Ink Sans as well.

The photograph is believed to be redistributable.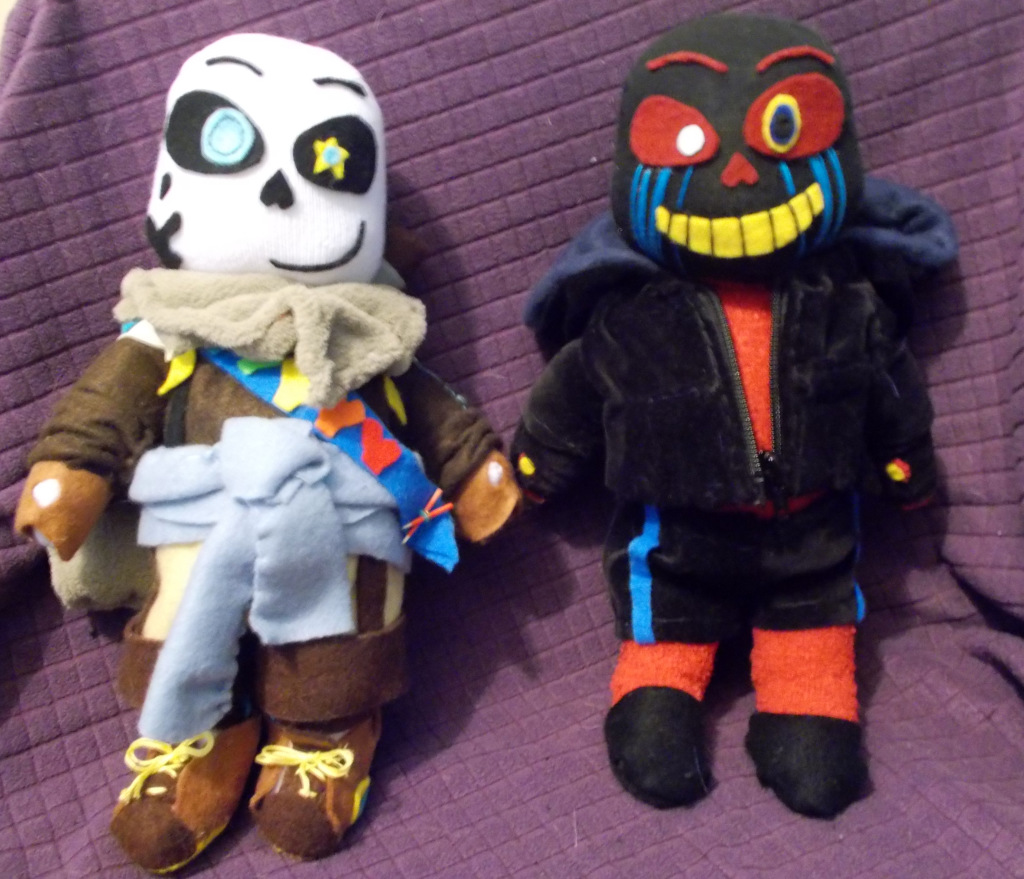 Ink Sans is the embodiment of a healthy community that seeks to create and explore alternate universes. The context is Undertale; more about that another time.

Error Sans is a brother or alternate self to Ink Sans who seeks to destroy universes that are different and that don't conform to his vision.