A long time ago there where trees, grass and the ocean. But that is all gone, everything that is left is a
WASTELAND
and
YOU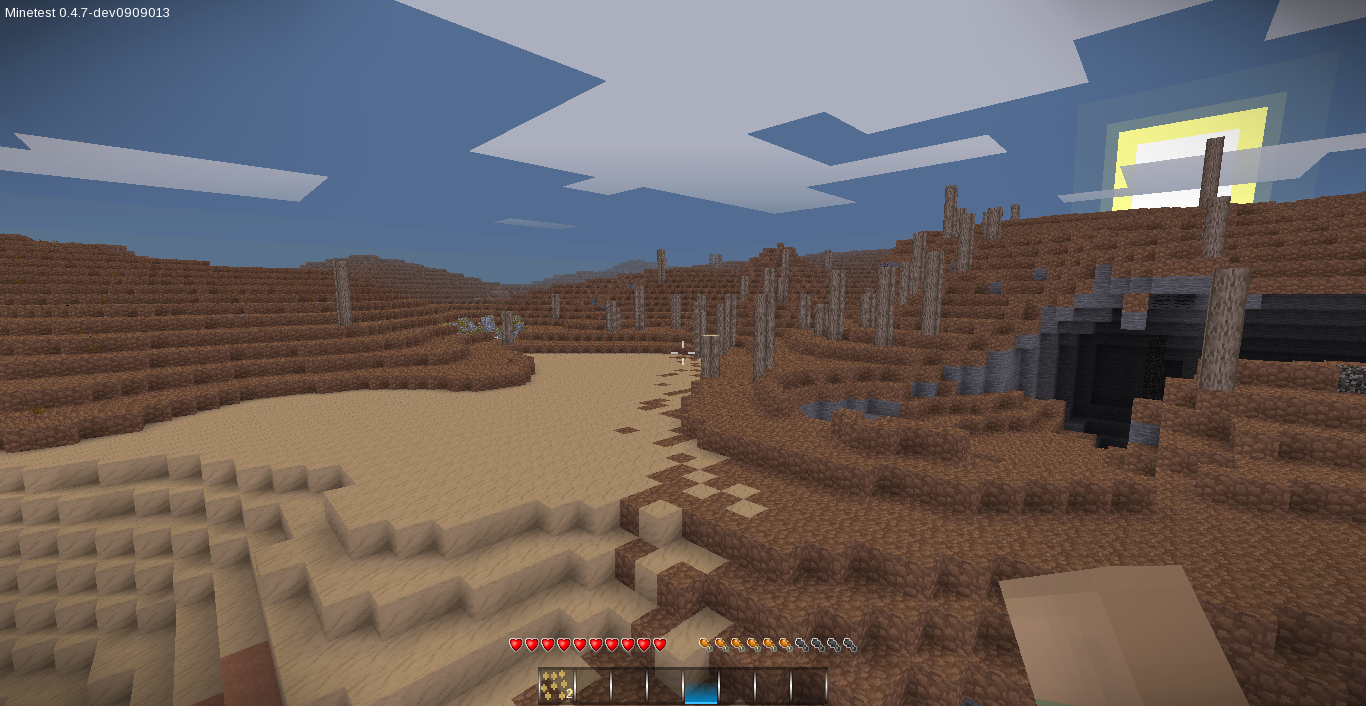 How to play:
Your only chance to survive are the ruined houses you can find in the world. There you can find usefull stuff to survive: Food, water, seeds and even saplings. But you wont find that in every ruin. Some contain just food and just rarely you can find water or sapling.
Seeds can rarely be dropped when digging dry shrubs, wood can be get from the dead trees or from ruins.
Keep in mind, you must eat or you will starve. And hunger comes faster than you think.
Notice:
Only for Minetest 0.4.13 or later
Download:
Version 0.5 pre-release:
Download
(for Minetest 0.4.13 or later)
Version 0.2.1:
Download
(for Minetest 0.4.8)
Code: on
Github
License:
GPL 3.0
Planed Features:
- Toxic water
- Maybe more monsters?
Notice: This game is not finished yet. There may be issues, if so plz report them.