Other Minetest contributors

Posted:
Sat Aug 04, 2018 08:07
This is a research page related to the book in progress. It will probably move to the Fierce Fibers book site.
Nick: Rubenwardy
Name: Andrew Ward
Skills: All areas
Businesses: To be added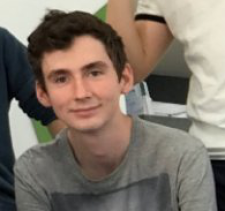 Nick: paramat
IRL name: Matt (or "Mat") Gregory
Patreon:
https://www.patreon.com/paramat
Former email:
[email protected]
The use of the single "t" in the former email address seems to be intentional. It isn't known if the email address is, or ever was, valid.
Matt (or "Mat") seems to be planning to make a go of it as an independent developer.
Nick: Azekill Diablo
Email:
[email protected]
Nationality: Claims to be in France, this is unconfirmed
Nick: Celeron55
Name: Perttu Ahola

Perttu is a significant figure. Plenty to add here later.
Nick: VanessaE
Name: Vanessae Ezekowitz, Vannesa Dannenberg
Skills: Modding, world hosting
Husband: Abe Ezekowitz (deceased in 2017)
Nick: Real Bad Angel
Name: Maciek Kasatkin
DOB: 1973
Nationality: Claims Poland but is most likely in the U.K.

Maciek is a talented modder suitable for a page of his own.

I've noticed that he seems to state, on at least one site, 1973 as his year of birth. I didn't know the claimed year until now.

Maciek presently claims privately, though, to be in his mid-20s. This means that he was in his late teens when he and I met. Which calls for some adjustment in my thinking about what was going on in 2012.

Maciek is, of course, one of Jordach's alter egos. An explanation of his decision in 2015 to end the RBA identity will be added here in due course.