Pussy Cat, Pussy Cat,
Sleeps in my chair.
When he gets up
It's all covered in hair.
I brush and I sweep
A handful each day.
He still don't got bald spots
Good Pussy Cat, eh?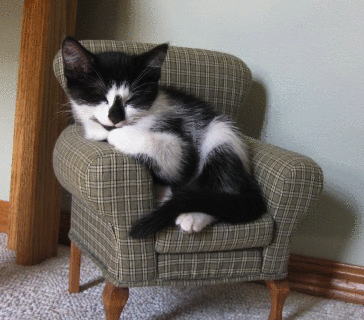 The original cat is 30 years deceased, but echoes live on. Slopsbucket says:

Lightning reflex
Real sharp claw
She don't catch birdies
Any more

This was the only cat I've ever heard of that could catch a Willy Wagtail.