Bucket World aka Bucket O' Schems
A unique world is unfurled
Bucket O' Schems is MT World O' Drems
The concept is unique or useful at least
For schems people screams
So on schems people shall feast

Rubenwardy, thank you for marvelous gift
Soon through schems friends will sift
Andrew Ward, my spirits you've given a lift
I'm happy to exploit trolls and MT rift

The wheels on the troll go round and round
Round and round
The wheels on the troll go round and round
Here is where
schems are found
So early in the mourning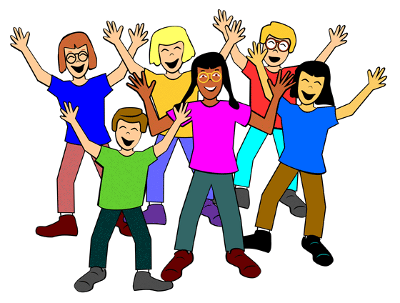 1. Visit Bucket You Won't Say Truck It.
Bucket City is a new concept in Minetest. It's both a city of unusually high quality and a schems catalog.
You can download the individual buildings in Bucket City and use them separately or together as you wish.
The license is a generous MIT/X. Attribution is required by way of the included copyright notice, but even commercial use is permitted.
Bucket City was created by Slopsbucket, Andrew Walton of Down Under, who is pleased to share his works with you.
There is no connection between Andrew Walton and Andrew Ward except for the shared "Andrew Wa" part.
2. Bucket of Thoughts Here are Lots.
Slopsbucket says:
Minetest peaked at 0.4.15, They're going down the same path as so many commercial companies, compulsively adding more features because this gives the appearance of progress, and they're neglecting to address existing problems along the way.

So they're losing what made Minetest so great originally: its flawless simplicity. I think Bucket World is a reasonable demonstration that you don't need fancy features or high end graphics to have fun and make good-looking stuff.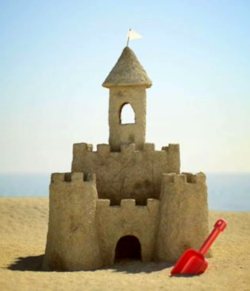 Think of early childhood behavior. A little kid can play for hours with a simple set of wooden blocks, a block can be a house, or maybe it's a fire engine, or even a puppy dog. Buy them a new toy and they have just as much fun with the box as they do with the toy.
This is what Minetest has given back to me, the simple joy of falling into a timeless state and creating things (and my brother's not there to wreck it).
3. This Be Heeded No Mods are Needed.
In a change of pace from many large MT builds, no mods other than a standard MT "_game" are required.
We've noticed issues with torches in some releases of the standard "_game". If you'd like a "_game" that is known to work, you can download that as well.
Link to _game will be added here
4. What's the Haps is Zoomable Maps.
Bucket World has its own Zoomable Map at:
http://minetest.org/maps/bucket/
To zoom in and out, use the mouse wheel. To change location, click and drag.
For a screenshot, see below, Joe. Note: The mouse controls work at the link listed above, not on the screenshot.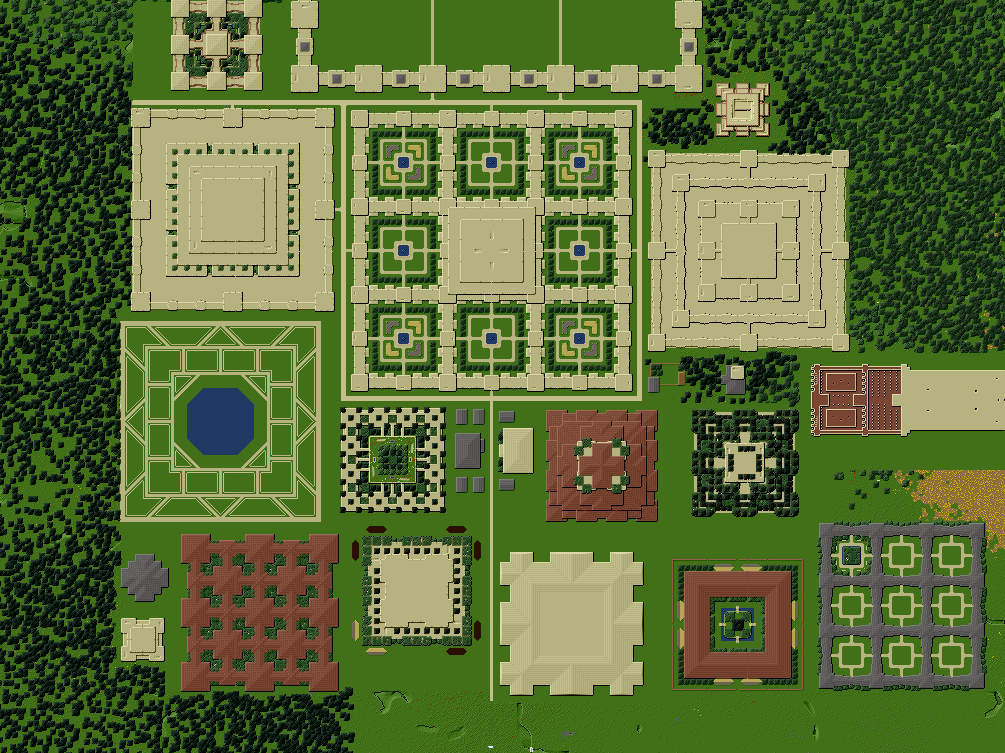 5. Wiki Screen is Keen.
If you log-in to the world, you'll be shown a wiki screen. The wiki screen lists /commands which will teleport you to the different buildings.
To get back to the wiki later, type: /info
6. Privileges Galore to Adore.
interact (just to open doors), fly, noclip (to go through walls), and (for now) settime to view the buildings at day or at night.
Nobody gets the build privilege except for experienced builders. Their cities can go in different areas of the world. Extra mods may be used; the no-mods feature applies to Bucket City and not to the world in general.
7. Extras are Coming This ain't Slumming.
This world will eventually include, for the benefit of sight-seers, extras such as the LOTT Satellite, the Ironclad spaceship, and the asteroid belt.
8. It's no Sins to Have 64x64 Skins.
The OldCoder skins system is used.
Everybody gets a 64x64 skin -- superior to the resolution in standard MT worlds -- and can choose one from "minecraftskins.com".
Additionally, skins are shared across the OldCoder worlds. Get a skin in one world and you'll have it in the others except for special worlds.
9. So, Where Do I Go for the Bucket Show.
Bucket City is located at:
Server: minebest.org
Port: 30022
minebest.org is spelled with a "b" in the middle as opposed to a "t".
To get all of the schems in one ZIP file, plus a documentation file in text format, use the following link:
https://downloads.minetest.org/bucket-schems.zip
You can also download schem files individually from the schem-set pages. To get to those pages,
click here.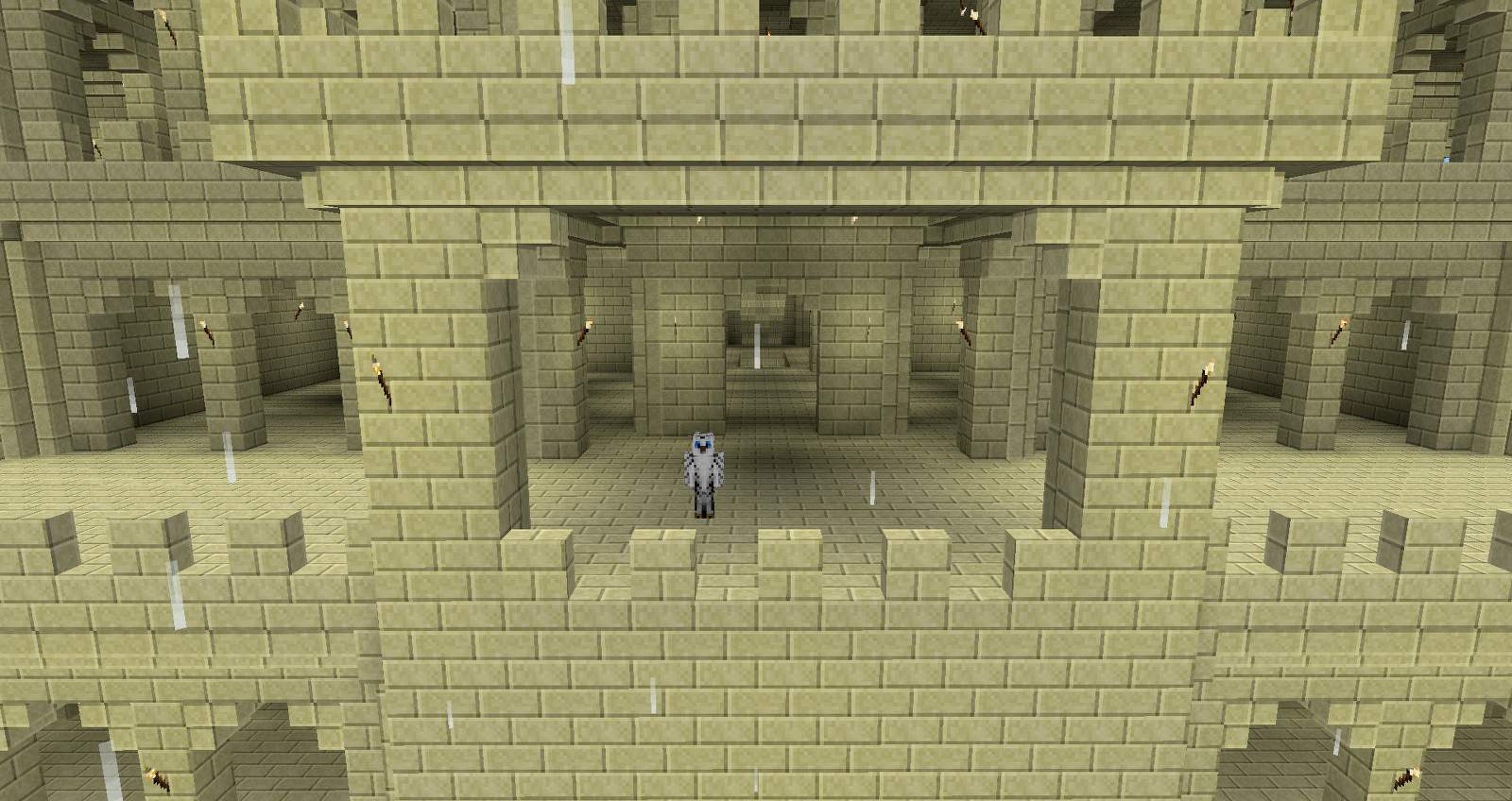 Name: OldCoder in the Citadel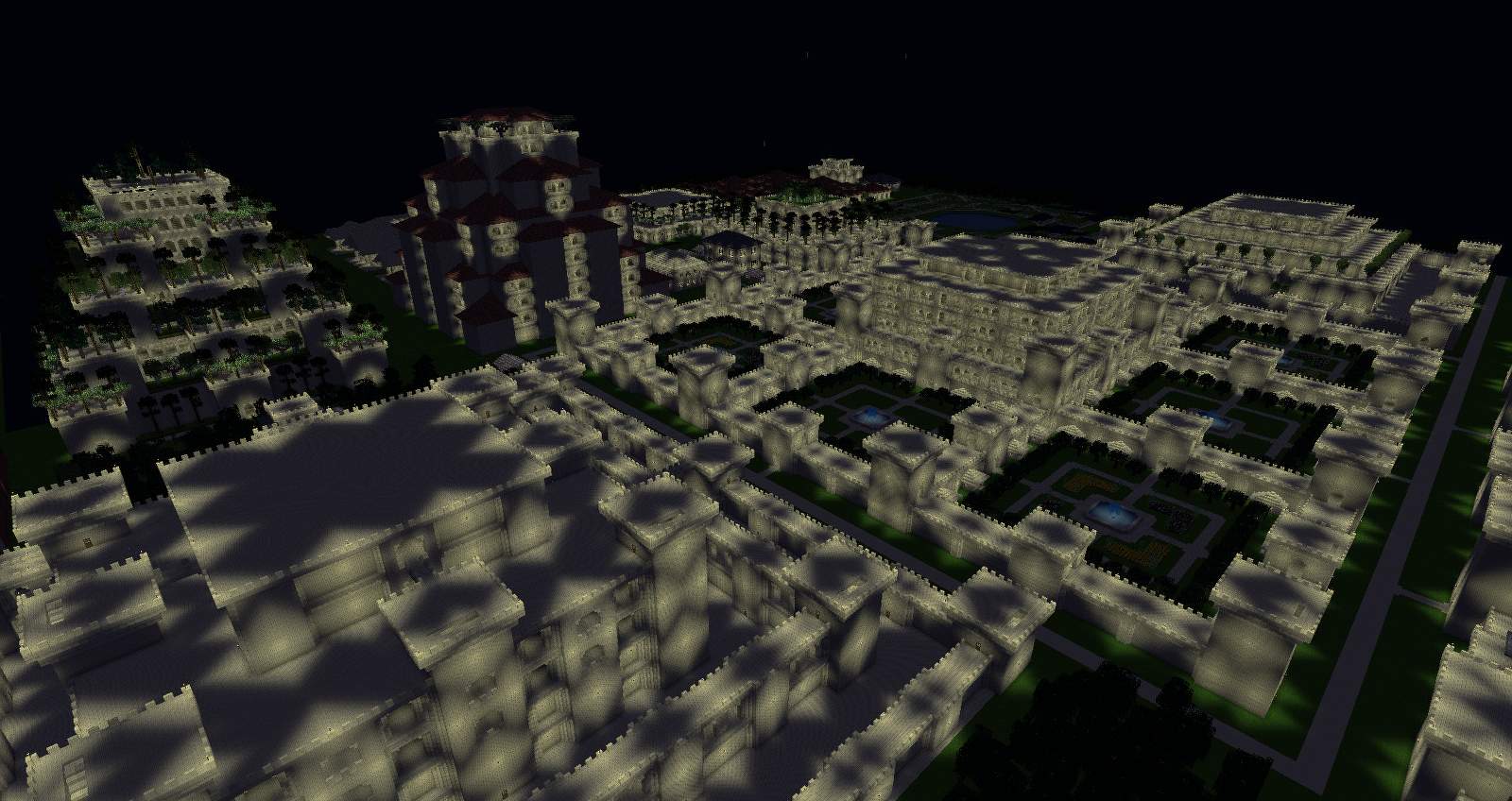 Name: The City at Night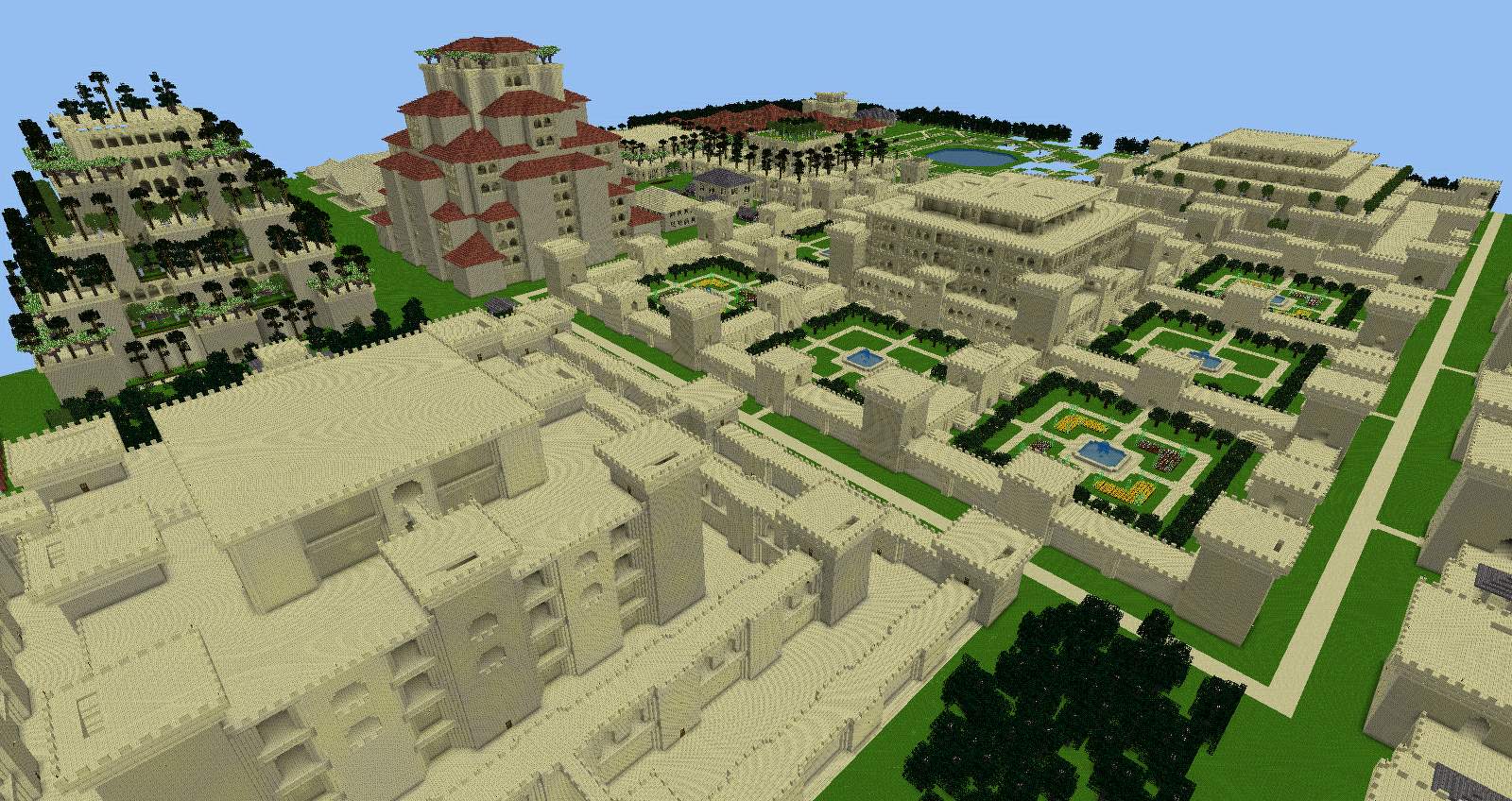 Name: The City by Day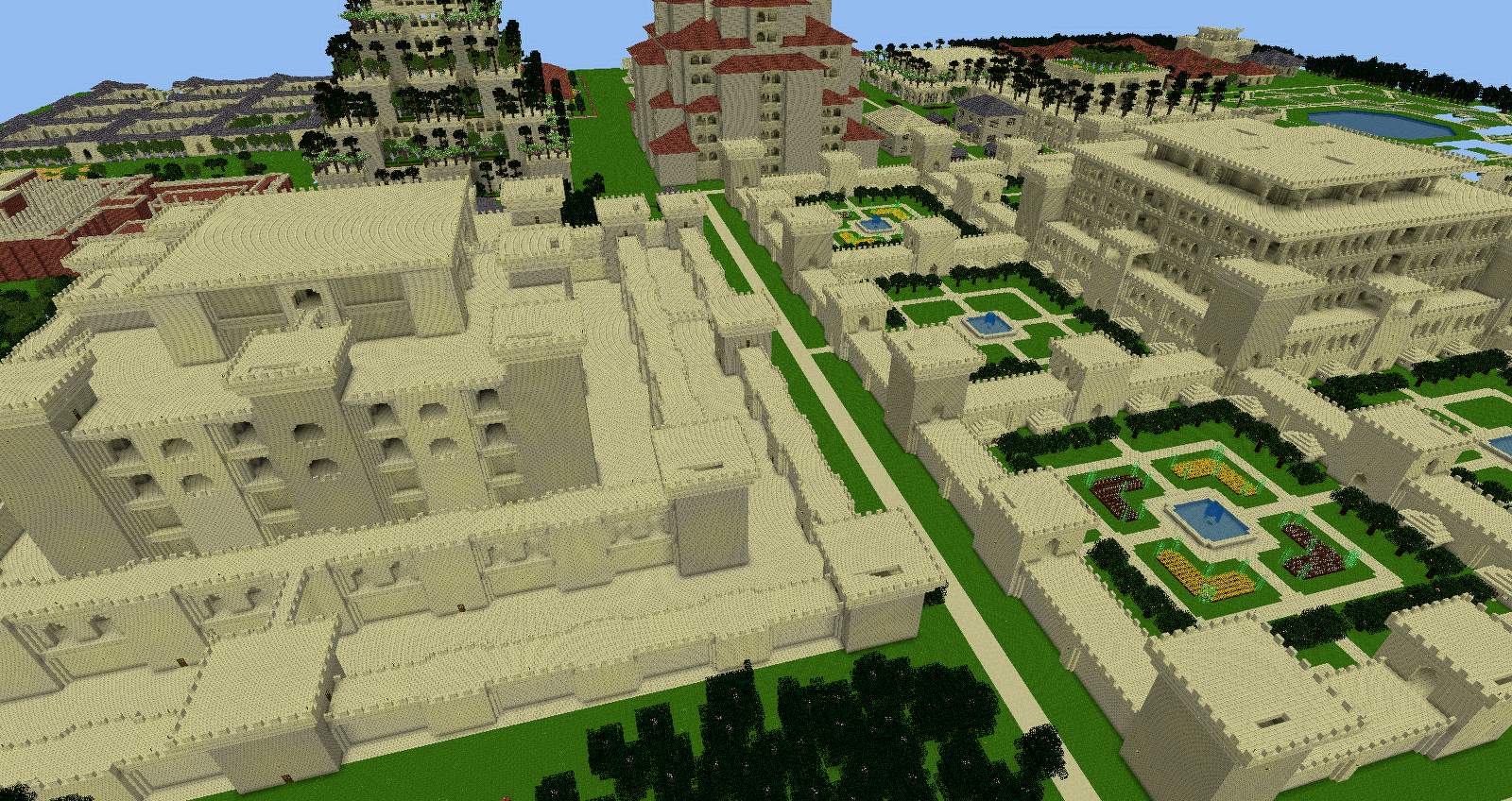 Name: Looking South from East of Community Challenge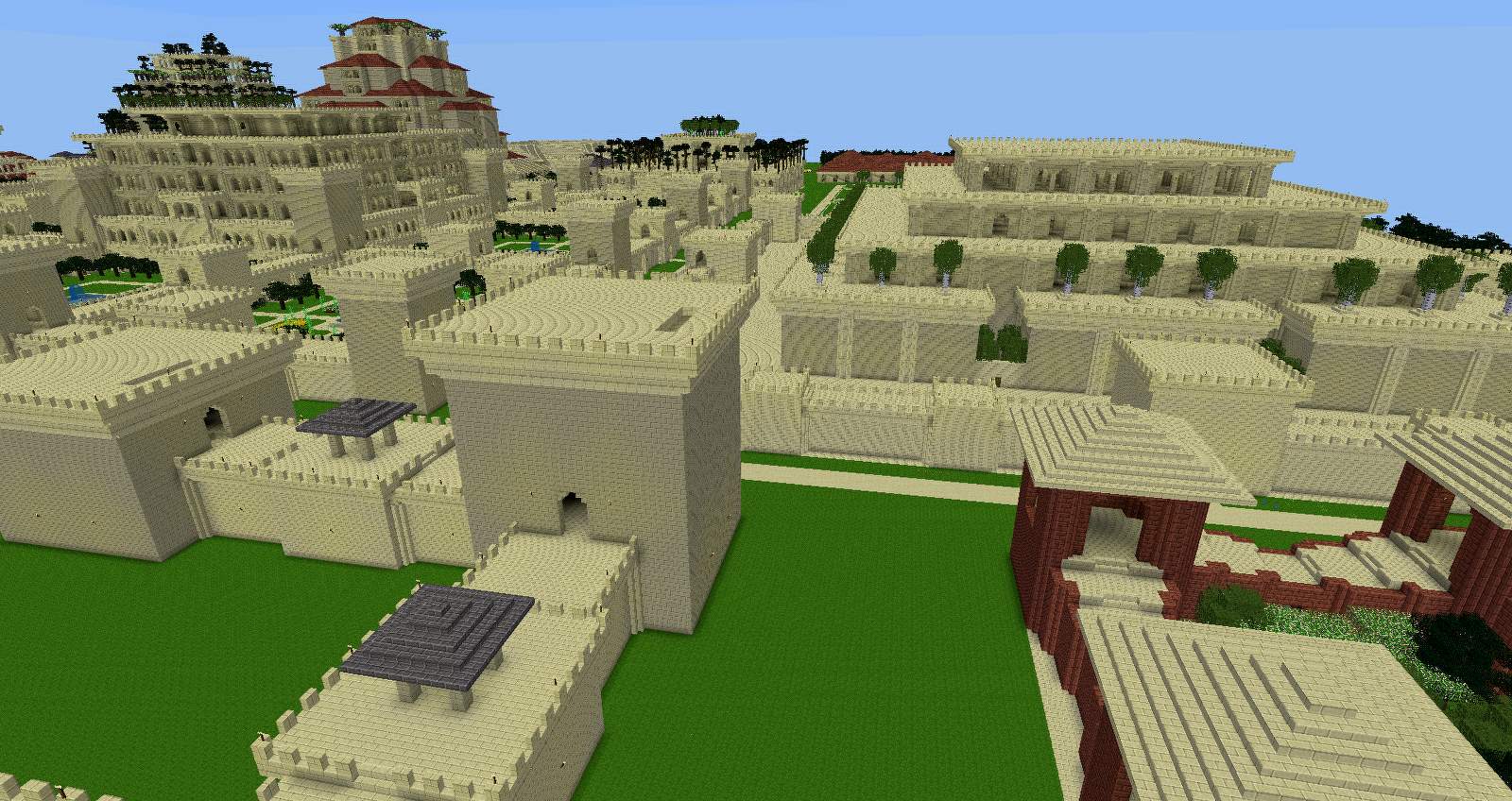 Name: Looking South from West of Community Challenge